Happiness begins in Stardew Valley ??
You live in the big city, surrounded by people, buildings, noise… until one day you receive a letter. You have inherited your grandfather's old farm, a fairly wide field in Pelican Town, a town located in Stardew Valley that is far from the frenetic city…
You decide to try your luck and see what awaits you in that old farm… and what you find is a large expanse of land full of weeds, crows and an old house that will now be your home.
This is the premise of Stardew Valley. Check out the trailer!
You are a new inhabitant of this town, and you have many things to do. Take care and grow your farm, sell your products, meet the neighbors…
This title was developed by Eric Barone, AKA ConcernedApe, solo on Microsoft XNA in 2011. It is a very complete title that went quite unnoticed until 2016, and then it became a viral game.
And it is incredible that such a complete universe is created by one person.
In addition to maintaining your farm, you have many characters to know and a story to discover. As the days go by, new events can happen. In those days, you can also cultivate the relationship with your neighbors, explore an abandoned mine that contains hidden treasures and monsters to fight, buy new seeds for your farm…
But beware! You have a limited amount of energy that is consumed as you do farm work, fishing … make sure you get to bed before falling exhausted or strange things will happen!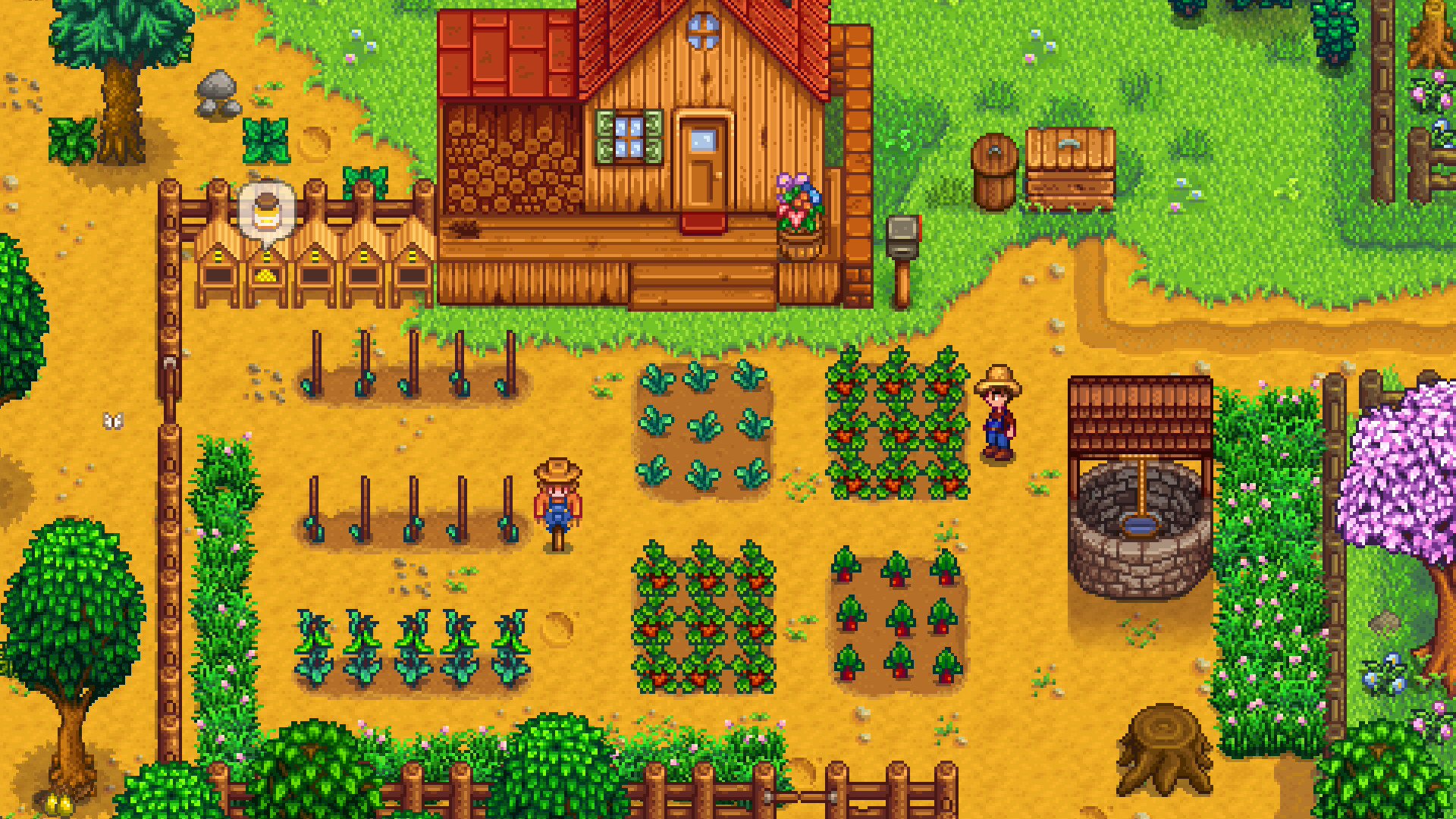 The farm is in pretty bad condition, but as time goes by, you will get more resources to decorate it to your liking… be creative!
With this fun and addictive game, the hours can pass without you noticing. In addition to sharing the experience with your friends, it has multiplayer mode. You can play it on PC, PS4, Xbox One, Switch, Android and iOS.
The development of this title is alive. Version 1.4 was released in November 2019, and in February of this year continues to receive updates and patches. So they continue to add content for your farms and also your romantic relationships. Isn't it amazing what a simple developer can achieve with time, dedication and effort?
We hope to see much more exciting content for this game that offers us a very special piece of the world where we find peace and lots of fun.
What do you say? Are you coming to live in Stardew Valley?
Written by: Elena Guzmán, part of Idiwork's team.
Did you like it? Share this post!